Friendship Inc. Builders
Who We Are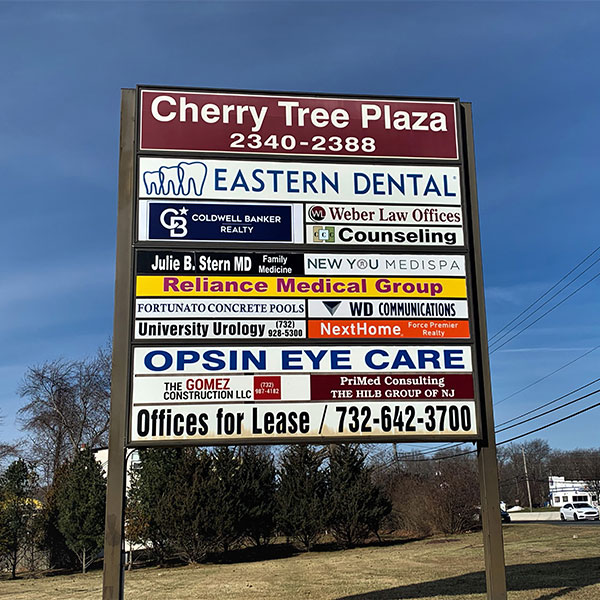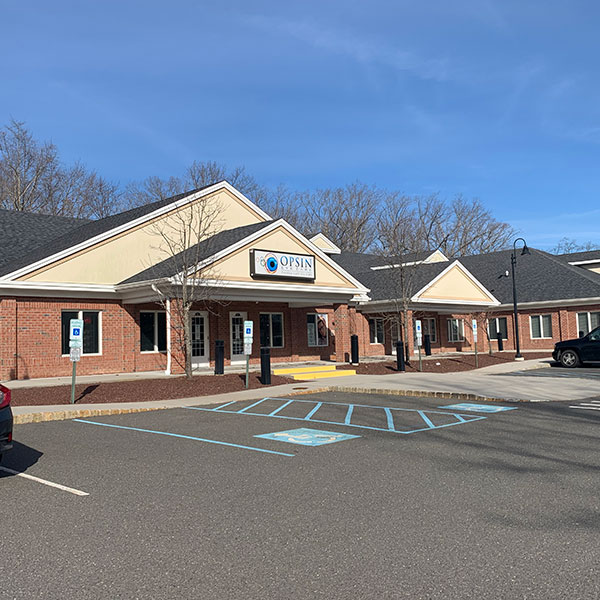 Successfully developing, building, leasing, and managing real estate properties throughout Central New Jersey
Friendship Inc. Builders has a well-earned reputation for quality, integrity and attention to detail. Currently offering commercial space for lease that incudes professional, office and medical parks in Aberdeen, Marlboro and Howell, NJ, Master Builder Ben Kirsch and his professional team of associates are there when you need us most. We maintain our buildings with professionalism and manage them with care, one of the main reasons for our continued success in various real estate ventures.
Cherry Tree Plaza
Located at 2340-2380 US Highway 9 South, Howell NJ 07731
Cherry Tree Plaza is home to Howell Township's choice Professional & Medical office suites, featuring a range of thriving businesses including Eastern Dental, Opsin Eye Care, Next Home Realty and many others.
Cherry Tree Plaza provides stylish, convenient, and extremely well-maintained facilities for all its valued tenants. Being a family owned and managed property means that the team at Cherry Tree Plaza is directly invested in the success of all its tenants and occupants.

The Greenhouse
Medical and Professional Space
7 South Main Street
Marlboro, NJ 07746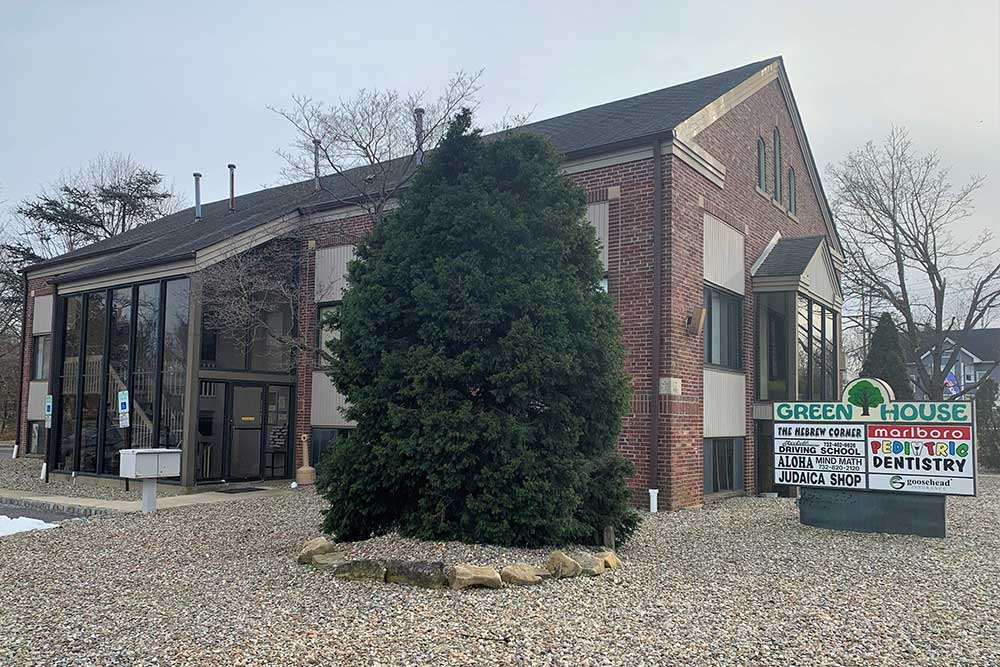 Cambridge Plaza
Office and Professional
20 Cambridge Drive
Aberdeen, NJ 07747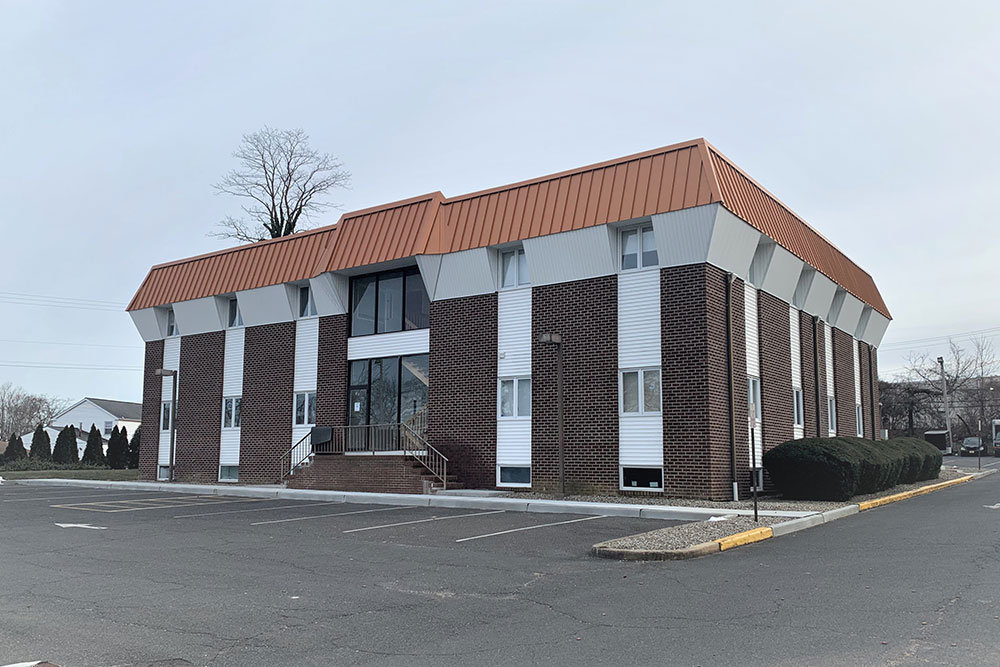 Plaza 203
Medical and Professional Offices
Route 9 South
Marlboro, NJ 07746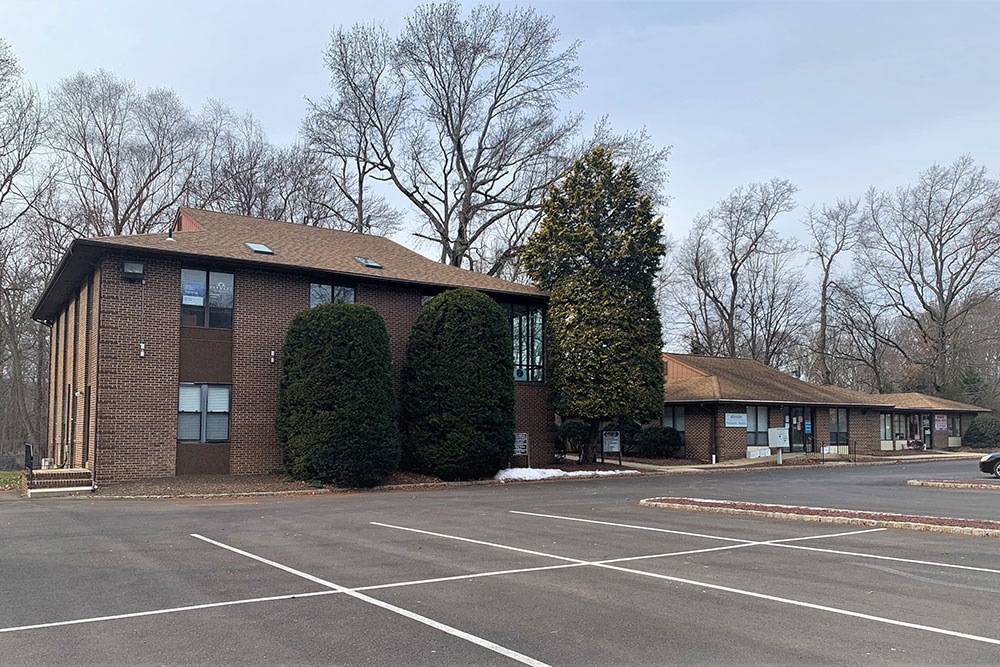 Belaire Estates
Custom Single-Family Homes
Howell, NJ
Recently sold out, Belaire Estates at Howell is a 17-home subdivision of luxury single family homes.
Just a stone's throw away from the Manasquan Reservoir, each home site at Belaire Estates is up to 2 acres in size and includes outstanding features you'd expect in today's finest luxury homes. Developed and built by Master Builder Ben Kirsch, Belaire Estates at Howell is the latest in a series of successful sold-out communities developed by Friendship Inc. Builders.
What Our Tenants Say About
Friendship Inc. Builders

Greg
Tenant
Nice, friendly, and respectful ownership and office manager.


Kim W.
Tenant
Best bet is here! Always accessible parking. Very nice complex.


Scott H.
Tenant
Great place,
we love it here!

Contact

Friendship Inc. Builders

Bring new life to your home! Contact Us today to schedule an estimate on your home addition